Due to the overwhelming demand for quality psychic medium readings, we have expanded to include other gifted readers in our offerings. Handpicked and vetted by Miss Roy, each of our associates have the talent, accuracy, experience, and commitment to excellence necessary to have Miss Roy's endorsement and we are proud to introduce New Orleans Best Psychic Mediums if she is unavailable and you need answers right away or are visiting and want to have a magical and meaningful New Orleans experience. Drawing from the very best readers that the city has to offer we are here to help guide you to a happy future, bring messages from the other side and provide answers and peace of mind.
Cheyanne Dise
Miss Cheyanne is both a psychic card reader and a medium. She learned reading from a young age from the strong women in her family. Both her mother and grandmother taught her about the gift and she has been using it professionally for over 20 years. She also is an expert in ancestral healing, spiritual resets/cleansings, and personal empowerment and can help break negative patterns and stuck energies. Her other loves are art, writing, performance, her children, her husband, pets, and helping her community.
Testimonials
"She was so spot on that we were crying because she knew things she could only have known if she was connecting with our mom's spirit."
Renee S.
"It was an excellent experience both the reading and how she made me feel comfortable. I'll definitely be back."
Tyler M.
"I felt like I was under a dark cloud and she really helped me feel I could change things for the better and that it wasn't as bad like I was thinking."
Sherice W.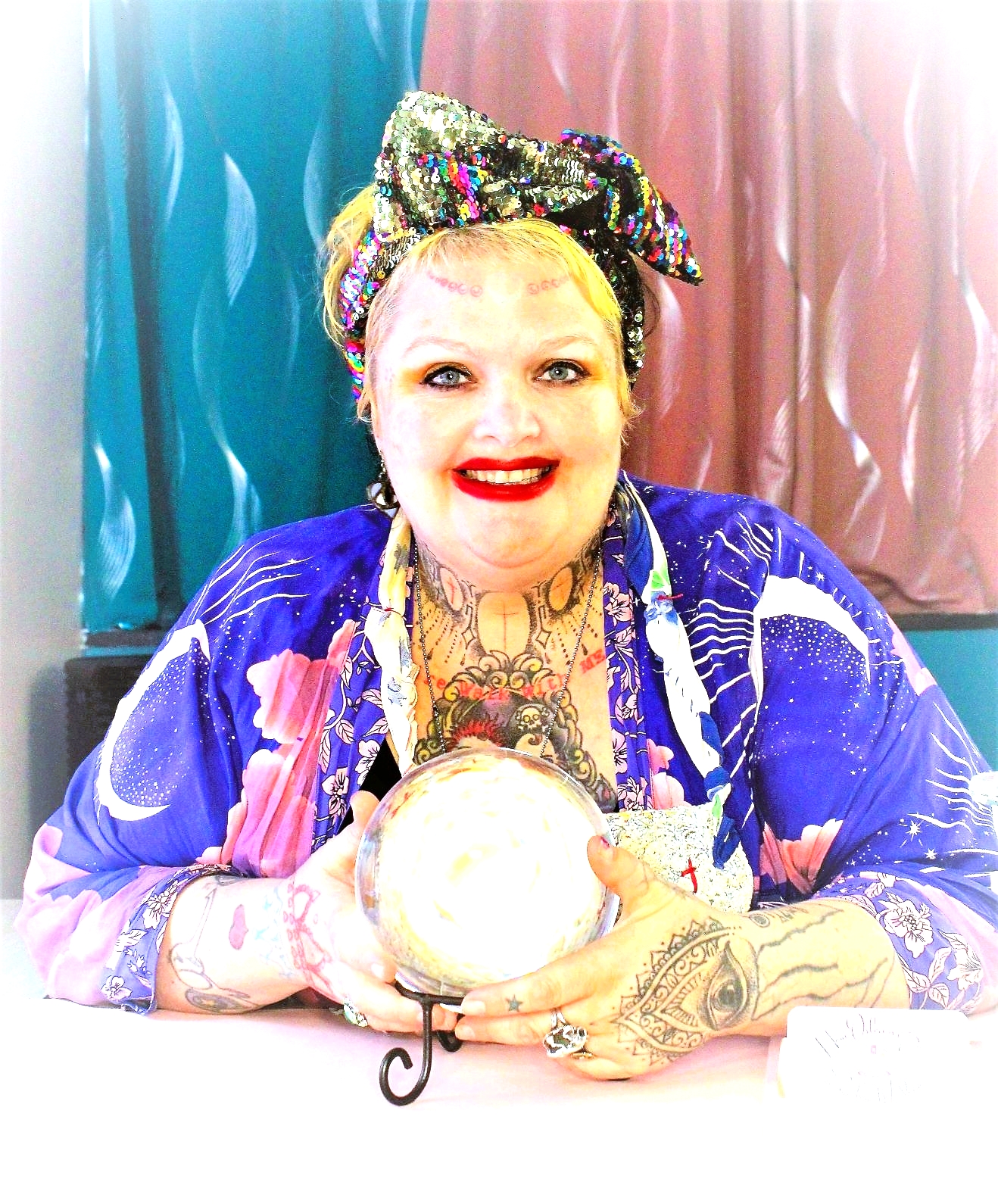 Philip Centanni
Mr. Philip is an old-school New Orleans psychic and medium reader. He first learned to read coffee grinds from his grandmother which led to a lifelong love of telling fortunes and astrology and speaking with spirits. He is also a gifted medium. When he isn't offering psychic medium readings, he is a noted New Orleans historian and published author. Also coming from several generations of psychic medium readers he uses cards, tea leaves, palmistry, and astrology to chart your future and connect you with loved ones who have passed.
Testimonials
"Philip was very sweet and helpful and answered a lot of questions I was confused about."
Suzanne M.
"He really knows his stuff. I had the tarot and astrology and it was like he really knew me and my situation."
Avion D.
"We met with him all together and he brought us closure with a family drama that had been dragging on for years."
Anthony H.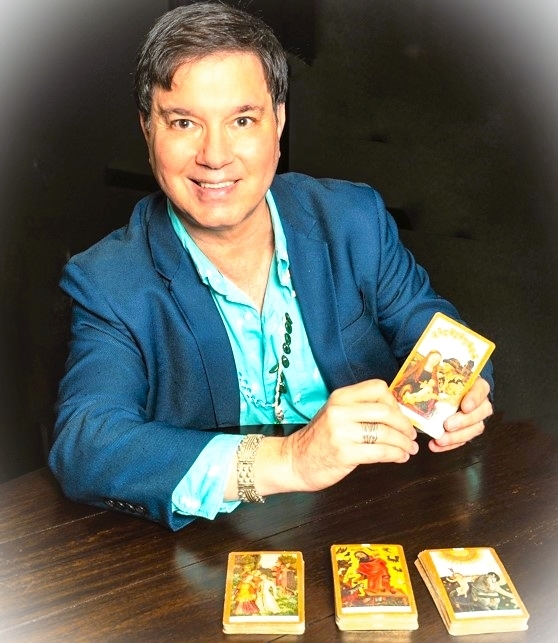 Carolyn Heneghan
Miss Carolyn is a homegrown New Orleans psychic card reader who lives and breathes her love for the city and its magical energy. While she offers tarot, oracle, and playing card readings, an ancestral connection deeply rooted here to traditional playing cards has guided the bulk of her professional reading career. She layers her insight and guidance with other spiritual traditions too, including mediumship, astrology, chakras, ancient wisdom, and an overall sense of positivity and optimism.
Testimonials
"We had a big group and she did readings for each of us. It was a very positive experience if you are having a bachelorette party this was really fun."
Lauren R.
"Our guests are still talking about how awesome she was. We are happy you were part of our special day."
Claire and Daniel
"This and our drag brunch were the best parts of our weekend."
Mandi F.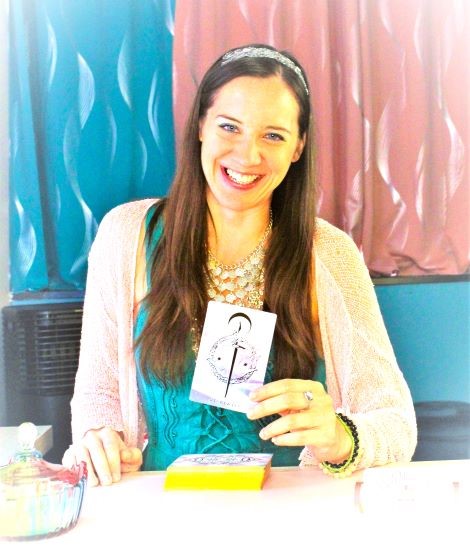 Jamie Cicatiello
Miss Jamie is a psychic tarot card reader, a channel, an astrologer, and an energy healer. She is also a Level 3 Reiki Master and a graduate of the prestigious Sova Lumina Mystery School. She knew from an early age that she was tuned in and this was amplified by growing up in a New Age household where all things spiritual were encouraged to thrive. Jamie continued her studies and then began her professional reading career here in New Orleans where she loves working with others to help them align with their opportunities and connect with their guides.
Testimonials
"Our Tarot Reader Jamie was Amazing. She was the hit of the reception and gave us a very special reading that we will always treasure."
Mr. & Mrs. Di Simone
"She was spot on about a lot of things in my relationship. I appreciated her insights and felt understood in a very deep way."
Laurel S.
"Jamie helped connect me with my guides and I felt I got messages that were really meant for me. I 100% recommend a session with her."
Morgan B.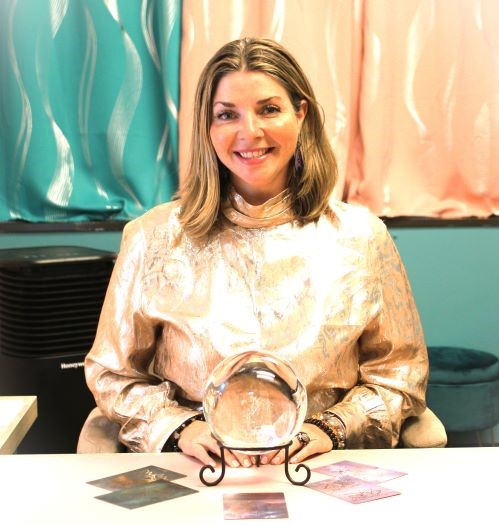 New Orleans Psychic
The Exchange Centre
935 Gravier Street
New Orleans, LA 70112
Conveniently located one block from Canal Street

By Appointment Only