Cari Roy has gained recognition as New Orleans' most accurate and empathic psychic reader and medium. A third-generation New Orleans psychic medium, Cari's mother was a spiritualist practitioner and clairvoyant. Her maternal grandfather was a master astrologer and numerologist. This made her upbringing a fertile ground for what would be the blossoming of her own extra-sensory abilities. Her 30 plus years of professional experience have honed those talents into skills.
At the age of 7, Miss Roy began displaying her psychic gifts, sensing spirits and past lives, and foretelling events. She considers herself blessed to have had the guidance of her elders in understanding and developing her gifts. "I believe that everyone is born psychic. It is just that many are discouraged and learn to fear it". Participating in séances, learning all forms of divination, reading astrological charts, practicing automatic writing and dream interpretation were just some of the many aspects of her intense training. Her father's profession as an opera singer allowed her extensive travel and the opportunity to embrace cultural diversity in all of its marvelous expressions. Not only did this heighten her natural empathy but also gave her a well-rounded understanding and appreciation of the human experience and the eternal truths we all share.
In her late teens, Cari knew without question that it was her calling to follow the family tradition of using her spiritual gifts to help others. Not taking this lightly, she went on to continue her education, attending university to study comparative religion, psychology, and cultural anthropology. After completing school Cari settled briefly in England to pursue more spiritual practices and then on to Switzerland, the home of her maternal lineage. During that time Miss Roy felt that, at last, all of her knowledge and experience was ready to be put to practical use.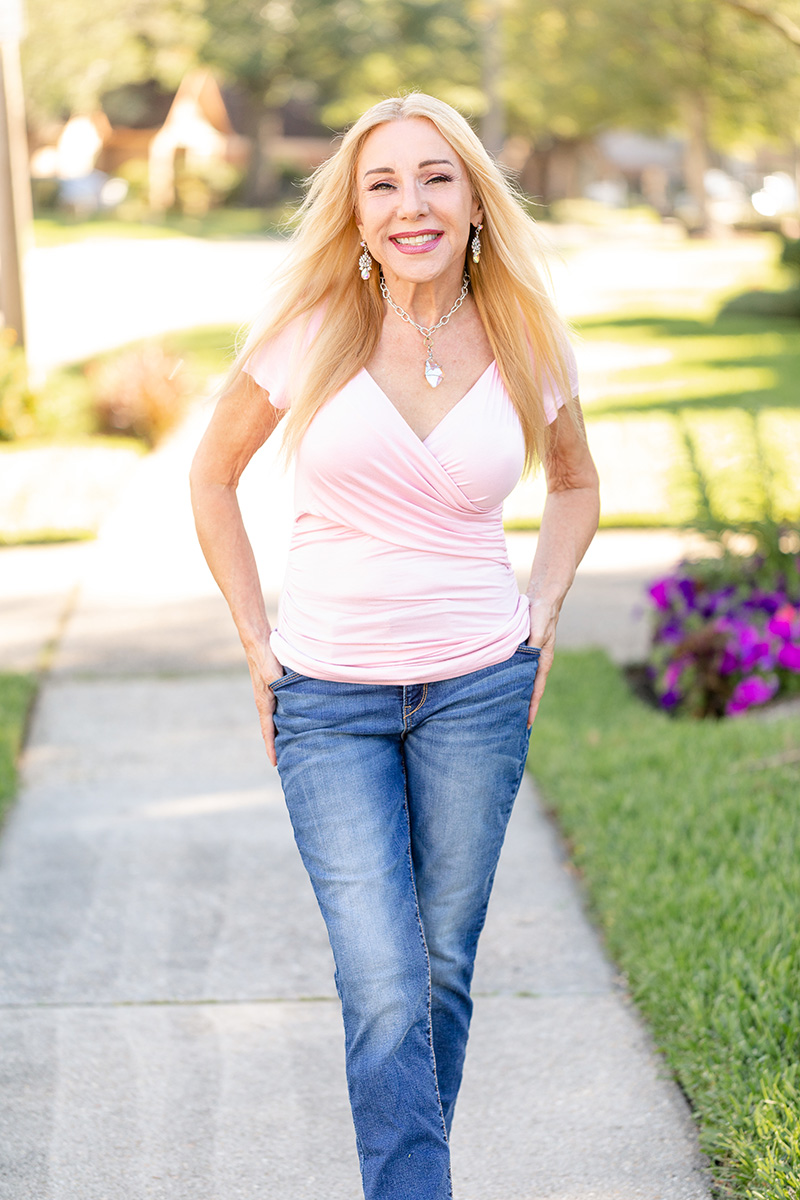 Cari Roy began her career as a professional psychic medium in New Orleans in the late 1980s. As word of her high accuracy, detailed information, and engaging style spread, her clientele grew rapidly. She became the reader of choice for literally thousands ranging from celebrities to stay-at-home moms and from CEOs to psychoanalysts and everyone in between. "I love human being-ness and each and every one of my clients is of tremendous individual importance to me". Miss Roy does not use cards or palms etc… She prefers to give pure psychic and medium readings without the reliance on external devices.
Proud member of The New Orleans Metropolitan Convention and Visitors Bureau, New Orleans Chambers of Commerce, Stay Local New Orleans, and The NOLA Healing Alliance.
New Orleans Psychic
The Exchange Centre
935 Gravier Street
New Orleans, LA 70112
Conveniently located one block from Canal Street

By Appointment Only