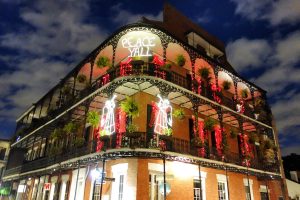 We are in the throngs of the Holiday season and all is bustle and buzz. I am reminded of a time when I knocked around the mall, stood in line forever, and became stuck in the parking lot like traffic jams while I watched my joy of the season deflate and be replaced by some manic pressure to get things done. I would look around me and see us all in this irritably frantic race to get stuff. Was anyone really having a good time? Even the Santa at Macy's jolly laugh was being manufactured for a paycheck. Let's just say I hit a holiday bottom and became really bummed out. No ho, ho, ho for me! I was through and withdrew into a funk. I had totally lost that this was the season to be jolly, the season of holiday cheer. If this strikes a chord with any of you all I have worked up a few remedies to lose the blues and get back into the jingle bell swing. Here are just a few actions I've found helpful.
Decorate – I found that decorating my surroundings really helped to get me in the spirit. When we put out a few holiday accents we are welcoming holiday cheer in our homes.
Bake cookies – Even if you are no Julia Child go ahead and give it a shot. There is nothing like the smell of gingerbread or sugar cookies swirling through the house to put a smile on your face.
Listen to holiday music – Every musical genre has holiday songs. Find a station and crank it up.! This will help to put you in the mood.
Look at holiday lights and displays – Take a drive at night and see all of the work that people have put on display to help keep the spirit bright. The cheer emitted from these sights is contagious.
Dress up – Put together some holiday outfits and get yourself spiffed up. It is hard to be down in the dumps when you are looking good.
Go caroling – Most communities have caroling programs that you can attend and participate in. Again, it's pretty tough to be down when you're singing a beautiful song with a bunch of happy people.
Volunteer – This really is the most important step one can take to rebuild holiday cheer. Go out and volunteer. It makes it very easy to count one's blessings while helping others.
Remember the good times – I know for many it can be extra tough because of missing loved ones no longer with us and my last suggestion is aimed at that. Remember the good times. Hold on to them and be thankful for all of the holidays that you were graced with their loving presence. For however long that gift lasted here, it now lives forever in your heart and is always available to you.
All of these little tips are good for a smile and can do wonders in helping to bring back enjoyment to the time at hand. It is the time of giving and remember to give to you too. Holiday cheer is ours for the taking and while it might at first take a tiny effort, it will provide you with a beautiful present.